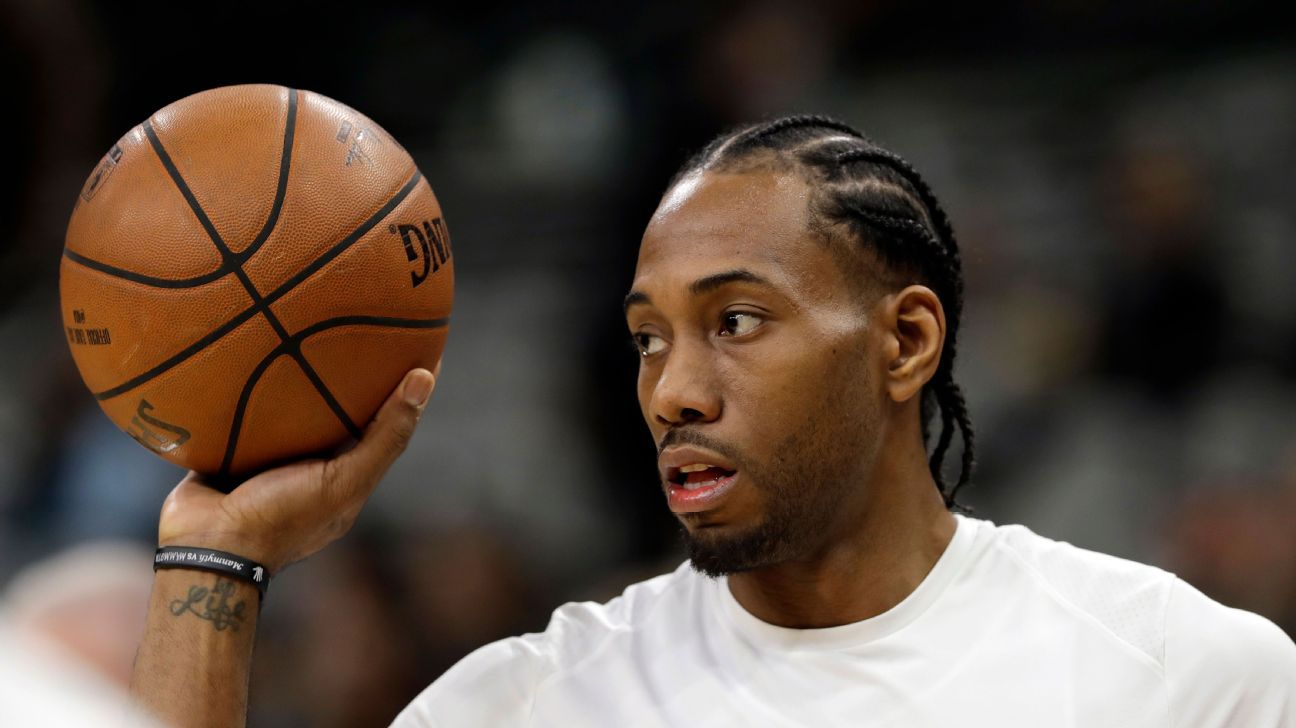 SAN FRANCISCO — Gregg Popovich reiterated that Kawhi Leonard's continued absence from the San Antonio Spurs during their run in the Western Conference playoffs stems from the lack of clearance from the star forward's medical team for a return to the court.
Popovich was asked Sunday whether he expected Leonard to rejoin the team at some point during the postseason.
"You'll have to ask Kawhi and his group that question," Popovich said. "So far, they say that he's not ready to go. So we can't do anything until that happens. Then, we would have to decide what's going on from there. But that's the first thing that has to happen."
Popovich said Leonard remains in New York, where he is continuing to rehabilitate a right quadriceps injury, and Spurs general manager R.C. Buford confirmed that information.
Asked whether there was value in Leonard spending time supporting his teammates during the playoffs, despite being not cleared to play, Popovich declined to address the question specifically.
"He's rehabbing right now in New York trying to get healthy," Popovich.
A source told ESPN's Chris Haynes that Leonard is improving and undergoing routine exams to determine his progress.
Leonard hasn't played in a game for the Spurs since Jan. 13, and he's participated in just nine contests all season.
Leonard briefly returned to the team from his rehabilitation stint in New York in March, but decided in April to head back East to focus on the rehab process.

Pop on Kawhi's return status: Ask 'his group'
Pop on Kawhi's return status: Ask 'his group'
{$excerpt:n}
Source: ESPN SPORTS